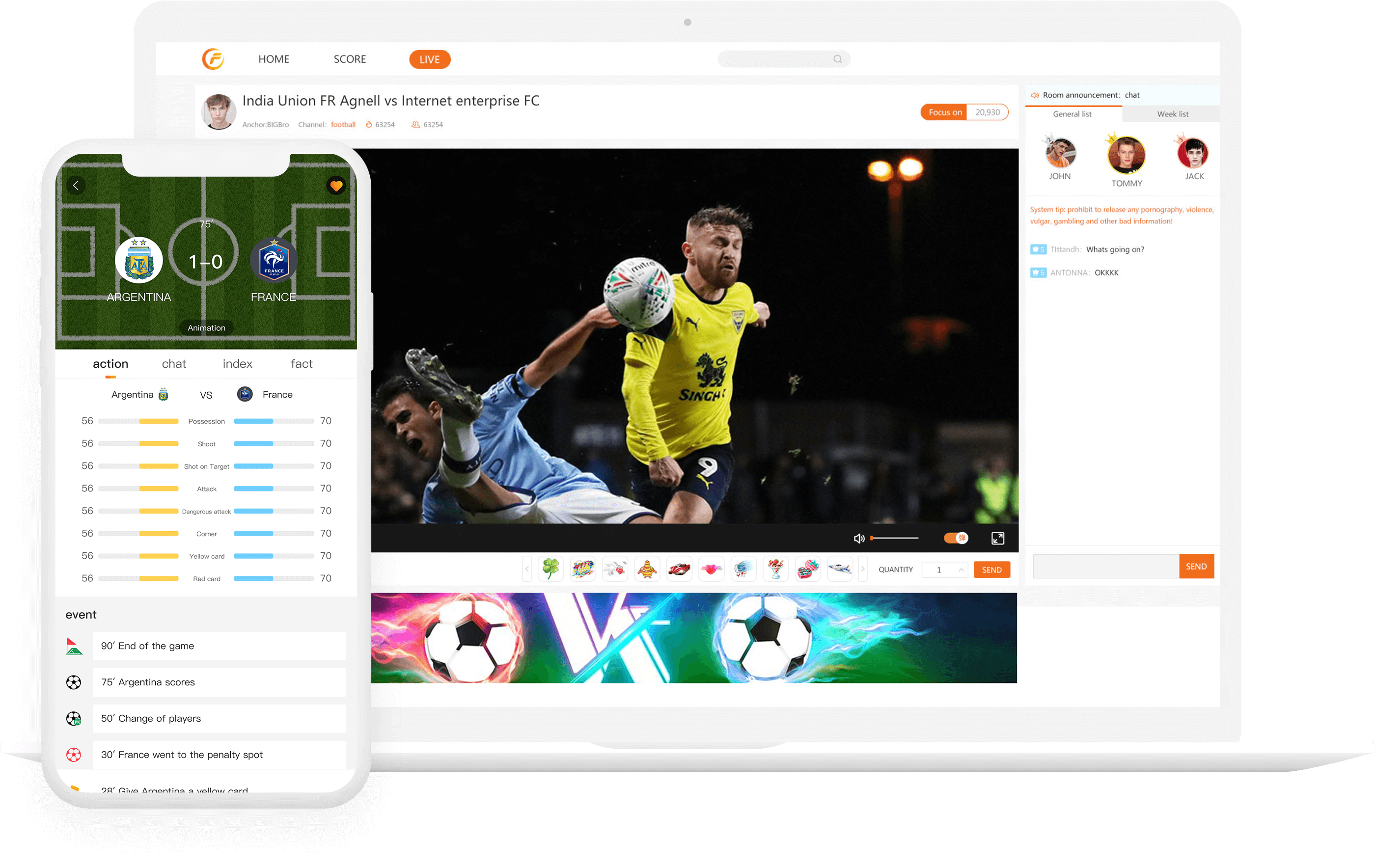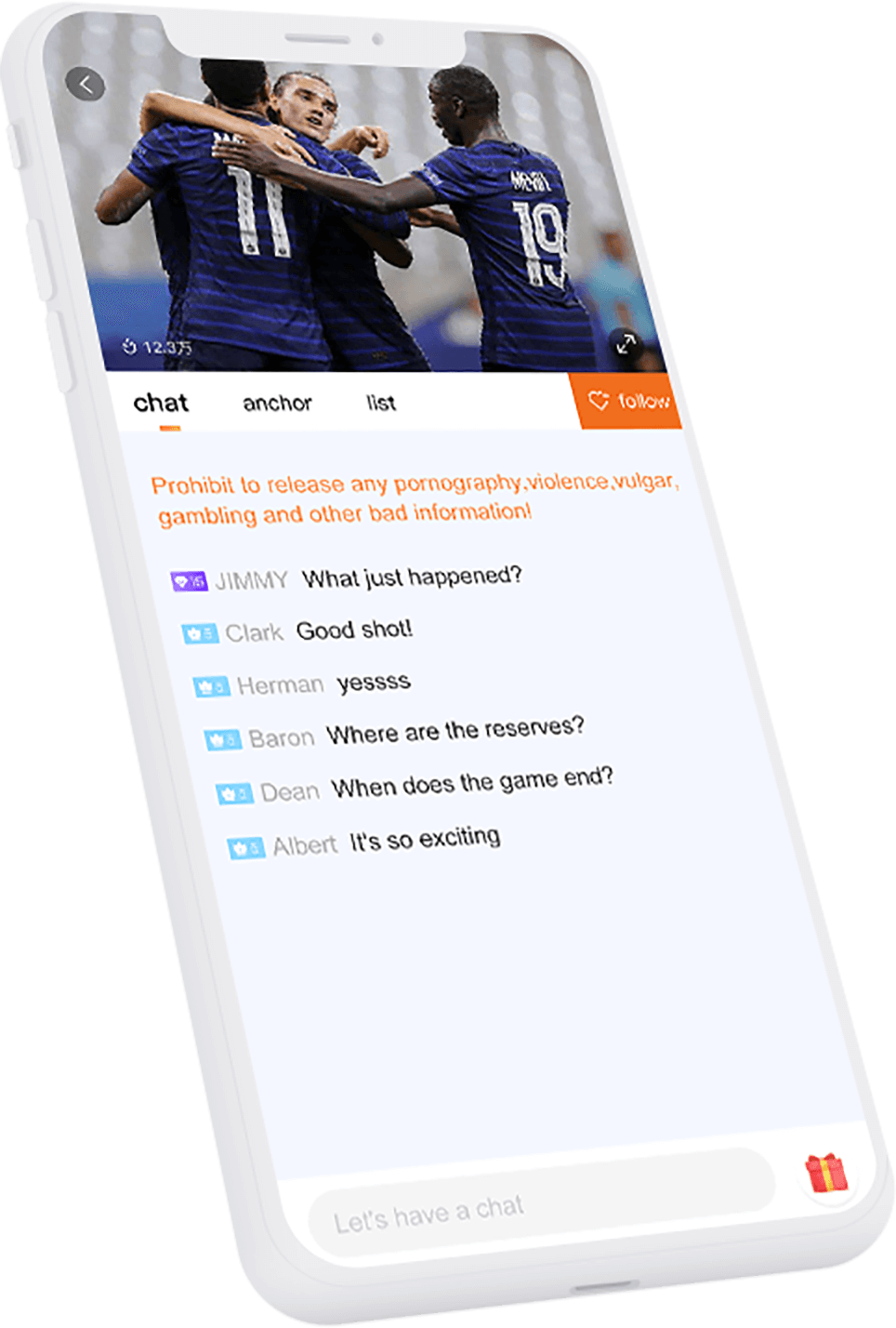 Direct Broadcasting Room
All the audiences in the studio can chat and interact with each
other, and the score can also be checked in the studio.

Users can apply to become anchors in the app and explain the
events in real time after successful application.
GET IN TOUCH
App and Web
multi-terminal support
Live streaming in the app is synchronized on the Web side, and
gift rewards will also be synchronized to the host's personal
account.

The home broadcast room will be shown according to the
amount of viewing, the more the number of viewers in the broadcast
room, the more gifts received, the more popular the broadcast room.
GET IN TOUCH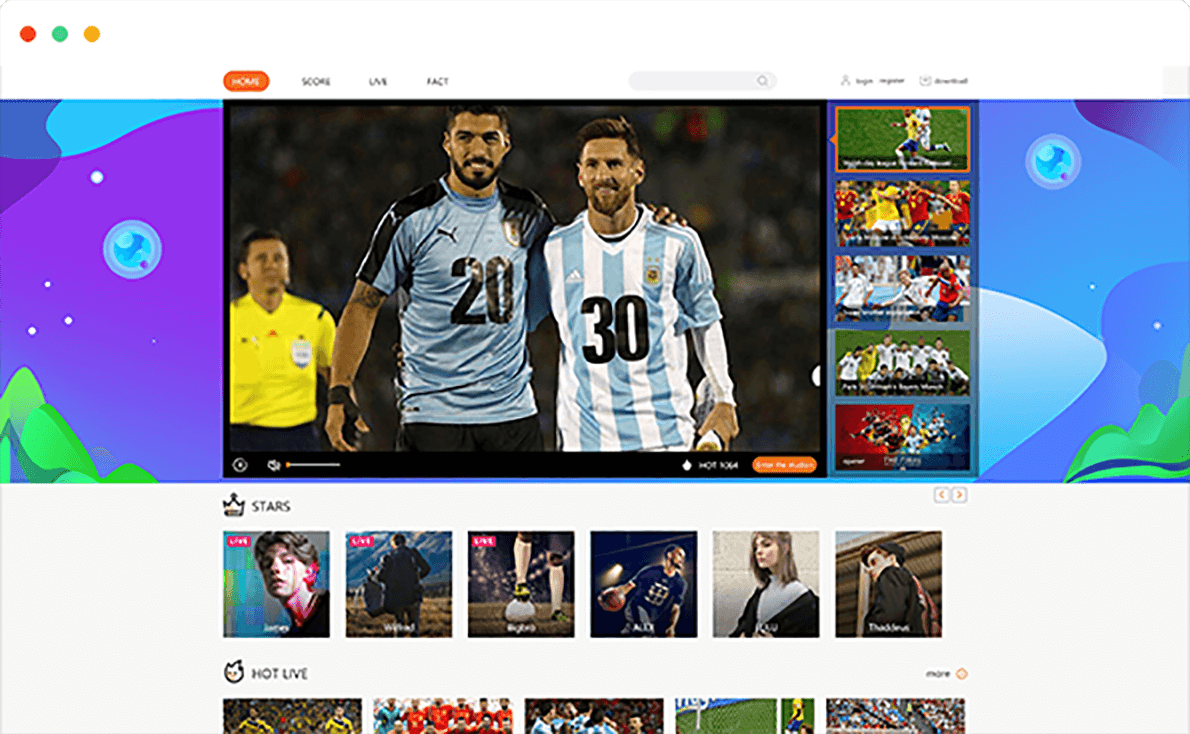 System features Set up fast
Professional technical team
to provide free system setup
and deployment services Flexible
Support the establishment,
deployment and operation of
any node server in the world Stable and Secure
System ultra-low delay,
for different levels of high
concurrency has a perfect
solution Cost Savings
Source system one-time
purchase, can be free
to function secondary
development, enjoy the
subsequent system upgrade.
Want to work together?
Thank you for taking an interest in our company. Let us know if you
have an idea we can build together.
ESTIMATE PROJECT